"Without You, the customer there's no Us!"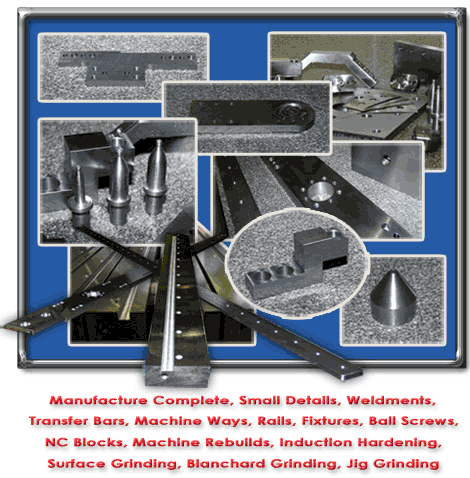 At JHS Grinding Inc. we are committed and dedicated to 100% customer satisfaction. Our staff and our facilities are equipped to generate solutions to meet and exceed the requirements of our customers. Honesty, quality work, competitive pricing and prompt delivery are the values that we promote every day and provide to you, the customer.
WE strive to stay on top of new technologies and processes. A scheduled maintenance program is performed by JHS Grinding, Inc. on every machine we own. This minimizes machine down-time and allows your orders to be the highest quality product delivered on-time to your facility.
JHS Grinding, Inc. has placed its customers' values first. We insist on Quality in every project we complete. We achieve this through the solutions and services we offer. Each employees talent is added to the JHS Grinding Inc. environment, increasing our potential, making us a high performance, smooth operating facility.